Q. What is the price of RatePlug?  Can you afford RatePlug?

A. The best way to market to active buyers is via the MLS. With RatePlug – the leading mortgage marketing platform – your picture, logo, and contact information are right there in the property description the buyers have as they tour the property. It's like you're there when they say "let's make an offer".  RatePlug is the most powerful marketing platform on the market (get pricing information).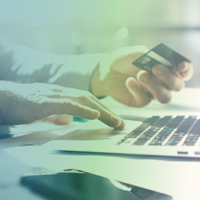 Ask any successful LO, and they'll tell you: "no other marketing platform is as affordable or generates as many new mortgage opportunities as RatePlug."
In fact, in 2016, RatePlug displayed loan rates on more than 115,000,000 MLS property listings and helped accelerate just as many transactions.
You can't beat the price of RatePlug. With the broadest reach in the industry, RatePlug is more than a loan cost calculator – RatePlug helps lenders supercharge their agent relationships, better qualify buyers and close more business with a world-class set of features:
Several packages to choose from (see pricing page).
Broad reach – integrated with most of the top MLS networks
Fully compliant – comprehensive and RESPA compliant agent co-marketing management
Property fliers – easily customize property fliers within the MLS with "total monthly cost to own calculations" based on your rates
Proactive alerts – know when your best agents have open houses, new listings and property under contract
RatePlug is committed to working with the highest quality lenders that are excited about generating new business. If you'd like help deciding if you are a good fit for RatePlug's Mortgage Marketing Platform with Loan Officer Co-Marketing, Advertising, Listing Promotion, Flyer System and Referral Management all built in, we encourage you to set-up a 30-minute call with one of our account executives to discuss price. Register below or contact us and and we'll reach out to you as soon as possible to set up an appointment.