Sell more homes – Chicagoland MLS Giant Introduces "FHA Eligibility Indicators" to its MLS System
LISLE, ILLINOIS (May 1, 2015) – Midwest Real Estate Data (MRED), Chicagoland's multiple listing service (MLS), announced it has introduced a new tool to help its real estate professionals sell more homes and provide greater service to the consumer.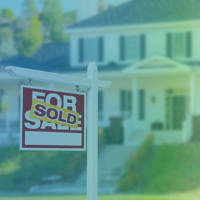 When FHA financing is available to buyers of a property, there are lower down payment and easier credit requirements available. MRED has collaborated with RatePlug and FHA Pros to add FHA eligibility indicators to all condos and townhomes in connectMLS. MRED customers can now simply look for "traffic light" indicators on each condo and townhome listing in the MLS to see if the property is FHA approved (green light), conditionally approved (yellow light) or not approved (red light). There is also handy information regarding obtaining FHA approval for those properties that do not have it.
"FHA PROs, in partnership with RatePlug, is excited to provide to MRED, a leading MLS innovator, real time condominium data that relates to FHA approval, eligibility, and information by specific property address," said Christopher Gardner, CEO of FHA PROs. "This technology will assist agents who are selling condominiums to be much more efficient and accurate when marketing the property, as well as providing valuable information to their homebuyers regarding potential specialty financing options."
"We're excited to introduce another way for our real estate professionals to help their customers find their dream home," said Rebecca Jensen, MRED President/Chief Executive Officer. "As we have done with our other services, FHA Eligibility Indicators significantly benefit the consumer as well as MRED's Brokers. This adds yet another tool to MRED customers' toolboxes."
The FHA Eligibility Indicators enhance the value of the existing RatePlug Program, which allows for the display of real-time housing payment information within MLS property listings. This helps real estate professionals and homebuyers effectively search for affordable properties. The system uses live lending data from lenders who are referred by and work with participating Brokers to sell more homes.
Currently, there are over 14,000 MRED members using RatePlug. The program provides reliable financing information to homebuyers at the very beginning of the real estate buying process so that sound, knowledgeable decisions are made about housing affordability and financing.
About MRED
Midwest Real Estate Data (MRED) is the real estate data aggregator and distributor providing the Chicagoland multiple listing service (MLS) to nearly 40,000 brokers and appraisers and 8,000 offices. MRED serves Chicago and the surrounding "collar" counties and provides property information encompassing northern Illinois, southern Wisconsin and northwest Indiana. MRED delivers over twenty products and services to its customers, complementing connectMLS, the top-rated MLS system in the country for two years running according to the WAV Group MLS Technology Survey. MRED is the 2013 Inman News Most Innovative MLS/Real Estate Trade Association, and for four consecutive years the MRED Help Desk has been identified as one of the best small business centers in the United States and Canada by BenchmarkPortal. For more information please visit MREDLLC.com.