Agents using RatePlug sell homes faster and experience a 15% shorter timeframe from list to contract date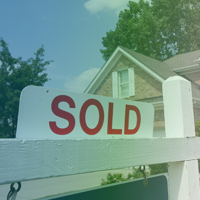 Want to sell homes faster? Look at the data! A recent RatePlug study looked at 23,191 real estate transactions within 3 major metro areas (Timeframe for MLS Data used is from January 2015 through February 2016). The data was derived from Agents that are Active with RatePlug and Agents who are not Active with RatePlug in order to determine the Total # of Days between List date and Contract date. The data included Single Family homes, Townhomes and Condominiums.
---
RatePlug Study Results
23,191 Transactions Studied

---

# Days from List Date
To Contract Date

---

Agents Using RatePlug
56 Days
Agents Not Using RatePlug
65 Days
Difference in Days
9 Days
% Difference
15%

This demonstrates an Average of 15% reduction in the transaction timeline between List Date and Contract Date for Agents that are using RatePlug system. 
*There are other factors that have not been measured that could help contribute to this difference (ie: Top Agents are enrolling in RatePlug). The study included markets in Massachusetts, Virginia and Georgia.