5 Steps for Loan Officers to get more purchase loan business.
Step 1:  Sign up for RatePlug
A RatePlug license starts at $59 per month and is one of lowest cost solutions that allows you to partner with many Agents in a simple way.    There are 3 different packages to choose from that allow you to start at a lower price and build and tailor your needs accordingly as you progress: Quick Start, Growth and Pro packages.
Step 2:  Invite Agents to Partner with you
Once you have signed up for RatePlug, you can easily generate invitations to Real Estate Agents that you want to work with.  Just fill in an email address and the system will generate the partnership invite with a simple link for the Agent to click to lock in the partnership.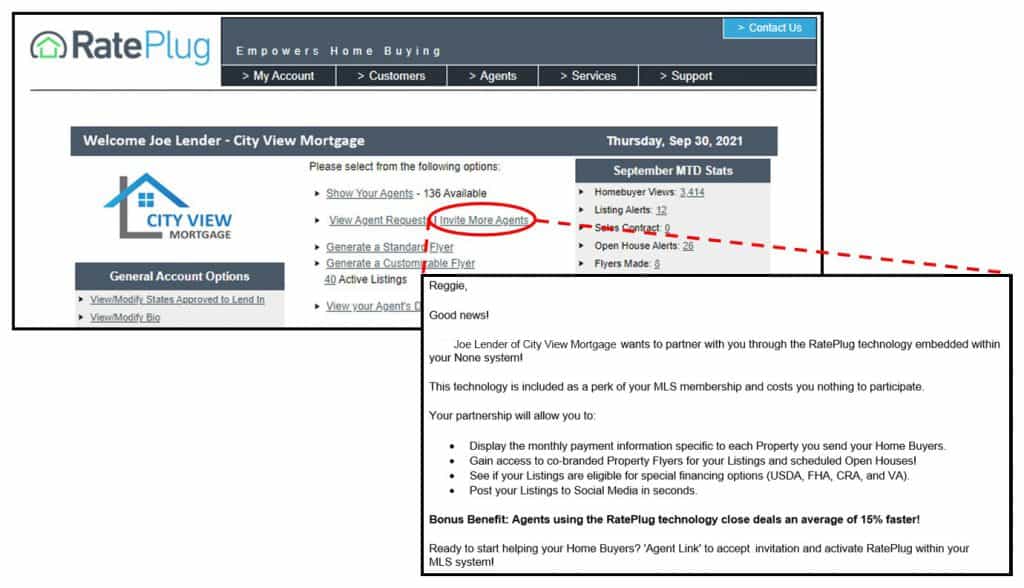 The system will even send updated emails to your chosen Agents reminding them of the benefits your partnership offers to help them click through and accept the invitation.
If you have a relationship with an entire office of Real Estate Agents, RatePlug has a process to auto-affiliate you to all Agents in that office.  This is a great way to gain scale and grow your Agent referral business.
Step 3:  Good news …  The system automates this very important step 24/7 !
This step is automated.  The system uses your loan pricing to show real-time payments on all properties that are sent to all buyers that your partner Agents' work with.  The displays are branded to you and have calls to action to contact you via phone, email and preapproval.  You are now embedded into the Agent – Buyer workflow during their search process.  See below for example display: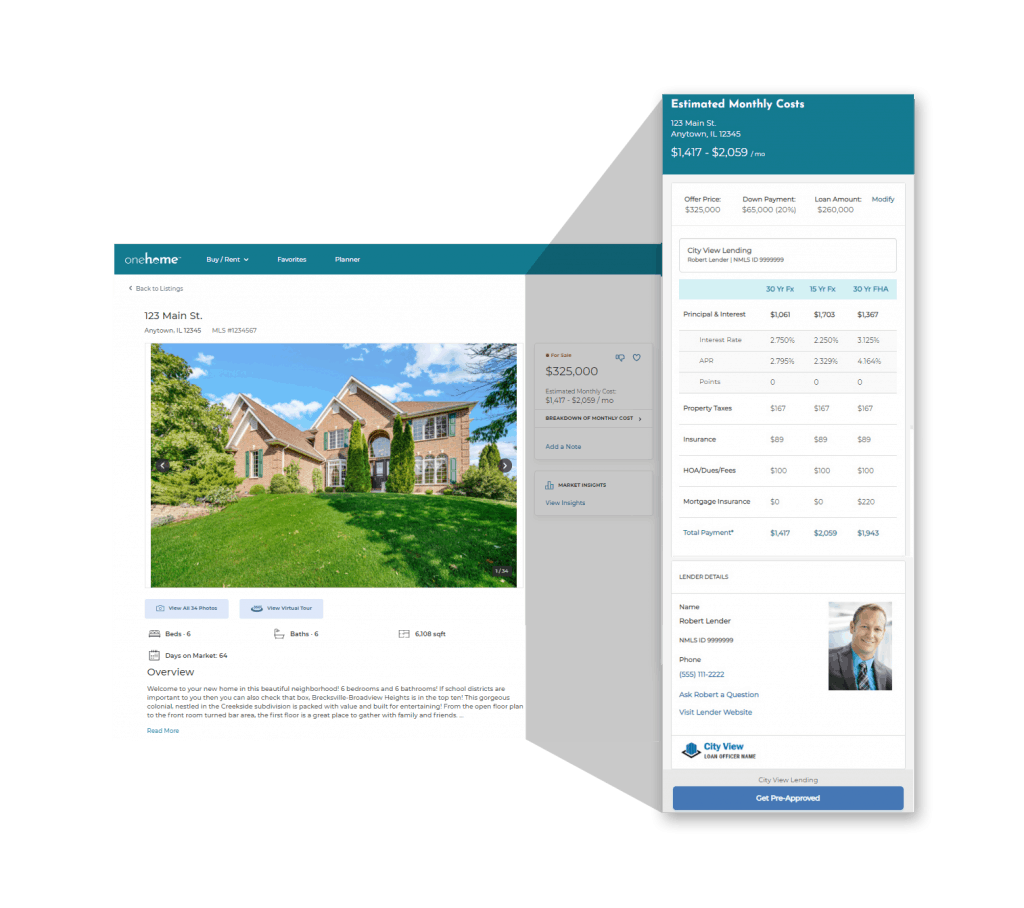 In addition, the system uses AI (Artificial Intelligence) to generate lead capture calls to action based on a buyer's behavior in the system.
You will receive weekly reports from RatePlug that gives you information on all of your Agents' buyers' behavior.  This information prepares the way for a simple outreach to your Agent to get more engaged with their buyers experience and needs.
Step 4: Use your weekly Homebuyer activity reports to follow up with Agents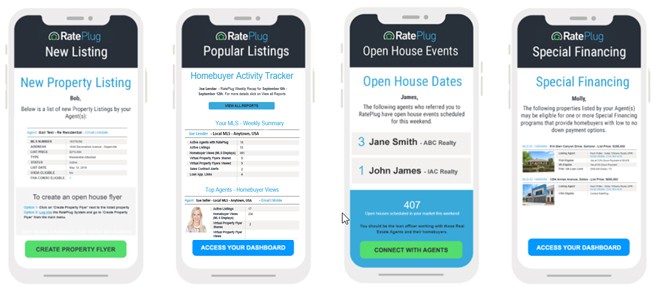 Through the MLS integration, your will receive actionable intelligence regarding your Agents buyers and the homes they are looking at.  You simply need to use the reports as a basis to reach out to your Agents and ask if you can help any of the buyers with the homes that you see they have been looking at.  This is the personal touch that will gain you accolades and long-lasting relationships with your Agents and their Buyers.   This makes follow up calls very simple by adding specific property information that buyers have been showing interest in.
Step 5:  Participate in your Agent's Open Houses
RatePlug has the best of the old school and the new school.   RatePlug has flyers that can be printed and placed at an Open House and Virtual Flyers that act as single property websites and can be shared easily to social media. These flyers do a great job of combining the real estate information with loan payment options for multiple loan programs offered by you, the loan officer.  This is a great way to get in front of many buyers.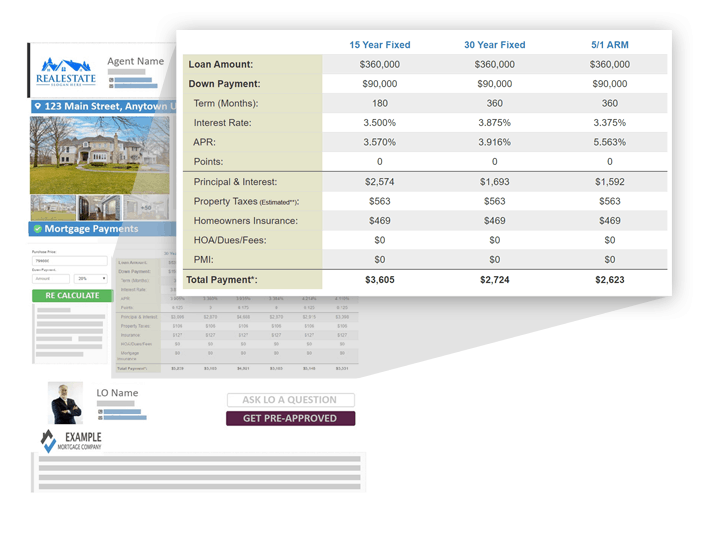 Add the special touch and attend some of your Agent's Open Houses.  This will allow you the time to become more acquainted with your Agent and speak with many different Buyers (and their Agents) as they tour the home. This is something that your Agent will not forget and will have a lasting impression when they think of who to recommend to their buyers.
Summary
With interest rates rising and refinancing on the decline, forming long term relationships with Real Estate Agents is more important than ever.  The RatePlug program is the industry leader in generating Loan Officer and Agent relationships.  No other company has the direct integrations into the MLS systems that Agents use every day with their homebuyers.
MLSs, Lenders, Real Estate brokerages and agents interested in RatePlug can learn more at www.rateplug.com or call toll-free 1-877-710-0808.