Create an open house flyer for your agents
Open house flyer system – support your trusted agents
Create an open house flyer right from the MLS
Connect with more than 700,000 agents across the top Multiple Listing Service networks.
Multiple flyer layouts and colors to choose from
Monthly property cost embedded in flyers (includes PITI and HOA)
Streamlines social media posting
What are you waiting for? Support your agents with RatePlug's open house flyer system.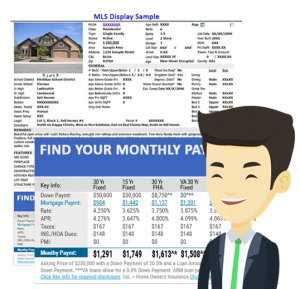 Qualify Buyers Faster
With RatePlug's open house flyer system, you make it easy for home buyers to understand what they can afford. When you display your rates on an agent's MLS listings, home buyers are more likely to qualify for a loan.
In fact, agents who use RatePlug close 15% faster than agents who don't.
When you ​use RatePlug to ​display total monthly payments on your agents' MLS listings, everyone wins…
• Close faster! Agents see a 15% decrease in time from "contact to contract."
• Engage active buyers. RatePlug connects the agent and originator to the MLS and the home buyer who's is ready to buy – not just browsing.
• Passive buyers become active buyers. When you connect your rates to MLS listings, you leverage the reach of the MLS and reach active buyers.
• More time on ​listings. When your rates are embedded in MLS listings, homebuyers spend more time viewing the listings and increase exposure for your business.
• More speed.  Why waste time? Property flyer system generates customized property fliers right from the MLS in less than a minute.
• Easy compliance. All interactions between lenders and agents are archived for 10 years. RatePlug is fully FTC-MAP, TRID, RESPA, and TILA compliant.
• More control. Brokers can display their affiliated Lender(s) and/or allow Agents to choose their own lending partners