Mortgage Relationship Selling – Mortgage tech works best when combined with old-school relationships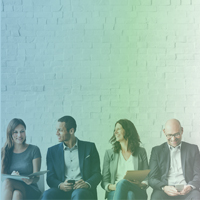 There is something old-school that we often forget still drives the mortgage business: relationships.
Even after spending the past 40-plus years involved in every aspect of the mortgage industry, from my first days as a loan officer, to running, growing and selling mortgage companies, we still are in the relationship business.
Technology is great. I've been so convinced it is going to change real estate for the better that I've spent the past dozen years building a successful mortgage tech firm.
But the idea that today there is an easy button to get a home loan is really insulting, especially if you've never actually originated a home loan.
That's because a mortgage is not a single thing. It comes in many shapes and sizes with different rates, costs and features – and it delivers a variety of benefits depending on the type of loan.
But most importantly, different mortgages often have completely different underwriting requirements, just as homebuyers and homeowners have varying financial needs.
In other words, a mortgage is far more complex than buying a book or booking a flight.
Tech helps, not replaces
My belief is that technology should empower relationships with people, not replace them.
That was a key point of best-selling business author John Nesbitt's cutting-edge book, "High Tech High Touch: Technology and Our Search for Meaning," written at the height of internet 1.0. It is as true today for internet 2.0, and it is likely to be true for many years to come.
Technology makes the difficult things in the mortgage process simpler. It also makes the most complicated things easier to understand. But what technology can't do is build that face-to-face personal interaction that is, well, human.
Relationships are paramount for the mortgage business because we are dealing with big stuff. The "we" is that this isn't just about the relationship between the homebuyer and the mortgage officer.
"We" also includes the unique partnership between a real estate agent and the mortgage loan officer who work as a team to help people get into their homes. Strong relationships married with the right technology provides the optimal service.
Emotional factor
A mortgage is the backbone of one of the most important financial decisions someone will ever make: buying a home. Few things in life are as emotionally charged. After all, it's called The American Dream.
People need not only the intuitive expertise of a professional real estate agent, but they also need the professional experience of a loan officer to guide them through today's mortgage maze.
Having a team to call and talk through issues that come up during a typical home sale so that the deal doesn't go sideways is why people still need people to buy homes.
Not all deals are plain vanilla
That's one thing about the real estate business you'll probably never see in a television commercial. Most real estate deals are not easy, there seems to be something that happens that needs the skill of an agent, a loan officer or both to get things fixed so the deal can close.
In the mortgage world today, loan officers will tell you that plain vanilla home loans are not the rule, but they are the exception to the rule.
Although an automated mortgage system might be able to handle a plain vanilla home loan, it certainly can't handle the nuisances that can plague a typical home purchase today.
It still takes people to power the real estate business because the trust a homebuyer has in an agent and a loan officer makes a transaction work.
There is no easy button because most transactions are not easy.
Yes, mortgage technology is helping, and it will continue to help make buyers smarter and transactions smoother. But we will remain a relationship business, and that means the best technology won't replace people – it will help them.
Brad Springer is the president and CEO of RatePlug, an MLS-integrated mortgage technology. brad.springer@rateplug.com