Help Home Buyers Understand Mortgage Affordability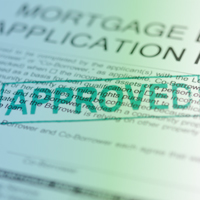 In today's regulation-heavy marketplace it has become more and more difficult for consumers to secure a mortgage. According to NAR's Home Buyers and Sellers Survey, nearly 9 out of 10 homebuyers are financing their home with a mortgage. Nearly 100% of all first time homebuyers finance their home purchase with a mortgage.
(Learn about the Google + Chase study of homebuyer search trends – short story – affordability one of the top searches – impact on mortgage lead generation)
The same NAR study also concludes that 40% of consumers believe that it was harder than they thought to qualify for a mortgage.   Agents and Brokers can have the most amazing customer service ever, but if their client can't qualify for a loan, all of the REALTORS hard work will be wasted.
According to a study published by the Federal Savings Bank, more than 1 in 3 mortgage applicants were not successful in securing a loan. That translates to nearly 1.6 mm unsuccessful loan applications in 2012. If even 20% of those unsuccessful transactions could have been saved, that would have translated to 320,000 more successful home purchases. Using NAR's average home price of $197,100, 20% more successful home loan applications would translate to over $63 billion in transactions and nearly $3.8 billion in commission revenues for real estate agents.
While REALTORS are clearly not responsible for securing mortgages for their clients, this deficit in mortgage application success certainly limits the opportunity for MLS subscribers. There is a clear value to real estate agents if the MLS can support their subscribers in increasing the number of successful loan applications. There is additional support in simply helping the consumer work though the mortgage process more quickly, enabling them to transact faster.
Jeff Springer, CIO