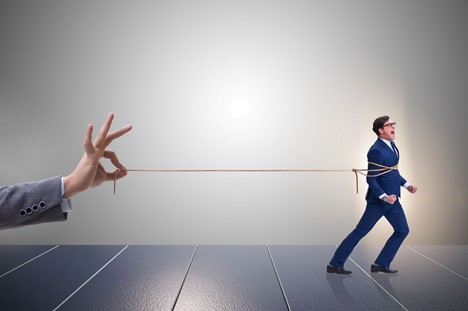 Customer retention, simply put, is how many customers continue to use your services over a period of time. Subscription-based services can keep track of this metric much more easily than businesses such as the mortgage industry where customer transactions are usually separated by long periods of time.
The importance of retaining customers is quite simple. It costs more to create a new customer and less to retain an existing one. Mortgage lenders face an uphill battle to track and measure customer retention because on average, home purchases or even refinances, occur just a few times over a long period of time. According to a recent study, the typical homebuyer will stay in their dream home for 15 years meaning very few opportunities to work with that buyer on multiple home purchases. The trend seems to be changing for the millennial buyers who are cutting the 15-year trend by more than half. Which will lead to more opportunities to write loans for the same buyer.
Many Lenders do not make the effort to retain customers
With long periods of time between purchases or refinances, a lender needs to work diligently to stay in front of their past customers. When the time does come, you want that customer to immediately think of their past dealings with you so that reconnecting seems the wisest thing to do. This is easier said than done as customer retention in the mortgage industry is widely considered to be the lowest it has been in decades, a mere 20% success rate.
One reason for this is the fact that the first interaction tends to be highly personalized as the loan originator is wanting to ensure a successful transaction. But the level of engagement tends to drop off sharply after the loan closes. That lack of interaction translates into poor customer retention. If mortgage lenders aren't staying in front of their customers, those customers are going to be exposed to other lenders through advertising, word of mouth, or their own web surfing.  A shiny new object might just be enough for them to go ahead and make contact with another lender.
What can a company do to improve customer retention?
Companies should commit to maintaining regular communication and contact with customers in between transactions.  A dedicated customer retention program should be a central focus of your overall customer experience strategy. Your core goal should be to deliver trigger-based messages that provide meaningful value and prompt interaction. You should strive to 1) understand your customer's behavior, 2) identify triggers that would indicate your customer is potentially entering a decision period for financing consideration, 3) Act quickly and provide relevant information or services to initiate a transaction or action.
The emergence of many digital customer experience technologies is transforming how data is reviewed and delivered in real time for mortgage lenders, beginning the process now will ensure that your company is ready to reap the benefits of long-term transactional relationships with your family of customers.
RatePlug keeps you a step ahead of your competitors and decreases customer fallout.
Several options we have:
Ongoing Customer Nurture:  RatePlug MortgagePlanner software is state of the industry technology that will provide your customers with ongoing information and home insights.
Property Valuation
Breakdown of current mortgage balance, Equity and current Payment.
Refinance options and comparisons using your product set and branding.
Home Search functionality that uses your mortgage data to power the search.
Match + Market:  RatePlug monitors your servicing portfolio and past customers and lets you know the day they list their home for sale.  The system can auto-generate a link to RatePlug's proprietary MortgagePlanner tool and begin a purchase nurture workflow.
Credit Triggers:  RatePlug monitors your customer base and will let you know of key customer credit triggers and keep you in lock-step with any other lenders looking to take your customer away from you.
RatePlug is made available to real estate agents through their local MLS as a benefit of their membership.  Local mortgage loan officers wishing to partner with their Agents enroll in RatePlug and can then partner with multiple Agents in the market. MLS organizations, lenders, real estate brokerages and agents interested in RatePlug can learn more at www.RatePlug.com or call toll-free 1-877-710-0808.