Q. I've heard that RatePlug has the best method for generating new mortgage leads in the industry. Can you tell me more about RatePlug's home finance lead quality?
A. According to Realtor Magazine, 74% of homebuyers consider the mortgage company referred by their agent. When your current rates are available within the MLS listing, it's like you are in the room when the buyer says: "let's make an offer."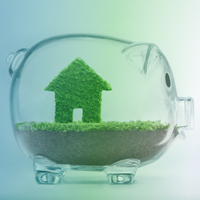 With plans starting at $39 per month, RatePlug – the leading mortgage marketing platform – is regarded as the most cost-effective form of highly targeted mortgage leads in the industry. We regularly receive positive feedback about lead quality from our lenders who co-market with their top referring agents.
On average, our participating lenders report a 15% increase in "contact to contract rates", meaning lenders who use RatePlug close deals and cash commission checks faster than lenders that do not use RatePlug.
WHAT IS RATEPLUG?
With the broadest reach in the industry, RatePlug is more than an advertising platform and more than a loan cost calculator – RatePlug is a mortgage marketing solution that helps lenders supercharge their agent relationships, better qualify buyers and close more business with a world-class set of features.
In fact, in 2016, RatePlug displayed loan rates on more than 115 million MLS property listings. The best way to market is via the MLS. With RatePlug, your picture, logo, and contact information are right there in the property description the buyers have as they tour the property.
RatePlug is your secret mortgage marketing weapon for securing more new home finance business (read the RatePlug reviews).
RatePlug combines all the tools a loan officer needs to expand their business: real estate agent co-marketing, listing promotion, automated real estate property flyers with your embedded rates and products and a world-class agent referral network that accelerates deal speed – loan officers and real estate agents that use RatePlug accelerate "contact to close" by 15% or more.