Loan Originator Best Practices – Grow Your Agent Referral Footprint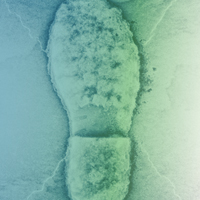 The mortgage tides are turning in 2017, and the loan origination market is growing increasingly competitive. For any LO wading this challenging market, making agent and broker connections is key to churning up new business to rebalance their portfolio and growing their agent referral footprint. After all, the success of any LO is about the ability to generate leads that deliver returns for their clients. This is accomplished by growing the agent referral footprint.
Everyone in the mortgage business knows this is far simpler said than done. That's because there's another major factor in how LOs generate business: The challenge of receiving new referrals from brokers and agents. Any agent considering a new LO relationship would only do so for one reason – because that new LO can help them sell and close transactions.
Mortgage Marketing & Loan Originator Best Practices: Establishing Connections
So how do you convince a new Agent to work with you? How do you grow your agent referral footprint?
For LOs to properly convey why an agent should do business with them, they need to show agents a clear path to closed transactions (AKA: Why they are worth doing business with?). This means delivering concise proposals with compelling evidence as to how the LO-broker and or partnership would be worth entering.
Explore RatePlug features
Mortgage marketing is complex. Convincing any potential customer to make a change can pose an obvious challenge: What motivates any broker or agent to switch from the lenders they are already working with to use your services instead?
To start, ensuring you maintain strong connections with other key players in the real estate industry helps increase your chances of client referral. Because most potential home-buyers need to enlist the help of a loan originator AND agent to make the deal complete, it's important to leverage the power of connections within this industry.
But to do so, that means giving some assurance they will see some sort of accelerated Return on the Relationship (ROR). This brings us to the next opportunity for LOs to grow their footprint.
Improve Return on Relationship with RatePlug
RatePlug is the leading MLS mortgage marketing platform. For LOs within RatePlug's MLS footprint, there's one better way to leverage those connections. This can be done by showing agents a glimpse into their selling potential by leveraging RatePlug's homebuyer technology that their MLS provides for them.
Because RatePlug provides realtors and their connected mortgage lenders with technology that empowers home buying, RatePlug creates and maintains the connection necessary for LOs to position themselves above the average originator in the market.
As agents are acutely aware, no loan means no home – and sadly no commission.
"To become a trusted lending partner for an agent, you must become a proactive resource your agent can rely on," says RatePlug CEO Brad Springer. "When an LO is proactive in support of their agent's activity, they become the go-to lending partner for their agents."
To optimize the agent (LO return on relationship), RatePlug provides powerful mortgage marketing capabilities for LOs to support their agent relationships.
Here's how.
RatePlug generates alerts that notify you whenever your RatePlug connected agent lists a new property or schedules an open house. That means, when your connection is the selling agent, you are alerted when a property goes to contract. Beyond that, RatePlug includes an MLS integrated flyer system and is fully FTC-MAP. TRID, RESPA, TILA compliant.
RatePlug does advertise lender identity, contact information, and rates, but unlike an advertising system, RatePlug generates applications from people who are buying (instead of those who are looking but not yet motivated buyers).
The real value here, as Springer points out: "Finding buyers who are actually buying, instead of browsing, is a sure way to strengthen connections with agents."
When RatePlug enrolled agents invite lenders to connect on RatePlug their originators become directly integrated within the local MLS. RatePlug connects agents and originators with every property listed in the MLS. RatePlug also recently launched a powerful capability that integrates special financing prequalification for all properties listed in the MLS. This equips agents with a dashboard that displays what properties qualify for VA, USDA, and in a growing number of markets FHA programs.
When lenders participate, this produces a more comprehensive report of what a housing purchase actually looks like. That means, for example, that the 4-bedroom, 2.5 bath home isn't simply listed as $225,000. RatePlug's report includes the monthly payment ($1,375.87 per month), the principal, interest, taxes, and the HOA fees. The LO's current products and rates are used to calculate affordability, but with this report, the monthly cost for the home is transparent and actionable – making it easier to close the deal.
The real difference here is that RatePlug uses the invited LO's rates to calculate affordability for every property listed in the MLS.
Beyond that, the LO's picture, logo, and contact information are within the property description the buyers have as they tour the property. Using this system, LOs have said it's like you're there when they say "let's make an offer."
This creates a win-win for everyone involved.
"All business relationships are predicated upon mutuality. For the vast majority of homes transacted, agents and loan originators are connected by commerce, that being their respective contribution to a successful closing," Springer said. "It would seem obvious that the mutual benefit an agent and an originator enjoy when they collaborate would have been nurtured by the lending professional, but that requires a great deal of time – time most originators don't have an abundance of."
Furthermore, Springer says, to achieve a return on relationship that creates the bi-directional value the LO must invest time out of the office cultivating, building, and working their agent relationships. Or, they must leverage a technology that is designed to accomplish the same in just minutes each week.
Loan Originator Best Practices: Find the 'X Factor'
Of course, every broker and agent wants to work with an LO that promises the best service, or that closes deals faster, but to do so it means combining your people skills with something that can help set any LO apart: technology.
LOs must keep in mind that the old-school thought of marketing isn't so relevant in 2017. Advertising the "lowest rates on the market" or the "best service in town," isn't quite going to cut it in 2017; every other LO on the block is also advertising those same qualities.
That's why LOs must leverage what sets them apart: AKA, what they can offer through the technologies they use.
Springer says that to have a successful relationship in the mortgage industry, this means using technology to power relationships – not replacing them. This begins by growing the agent referral footprint.
"Technology is great. I've been so convinced it is going to change real estate for the better that I've spent the past dozen years building a successful mortgage tech firm," Springer said. "But the idea that today there is an easy button to get a home loan is really insulting, especially if you've never actually originated a home loan."
Agents, brokers and LOs, of course, know the labor that goes into closing deals and generating new ones. That's why LOs looking to better market themselves in this industry need to be aware of the power of connecting with an agent or broker first, which can best be done by integrating technology.
First and foremost, LOs should remember this on their quest to drum up more business with agents: "People need not only the intuitive expertise of a professional real estate agent, but they also need the professional experience of a loan officer to guide them through today's mortgage maze," Springer said.
But that's not all loan originators should keep in mind. They should also understand that to grow your own footprint, it means being affiliated with the larger footprint that can only be achieved through industry affiliations.
"There is no easy button because most transactions are not easy," Springer noted. "Mortgage technology is helping, and it will continue to help make buyers smarter and transactions smoother. But we will remain a relationship business, and that means the best technology won't replace people – it will help them."
Executive Synopsis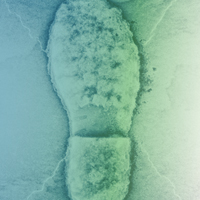 Title
How Loan Originators Can Grow Their Agent Referral Footprint
Summary
For loan officers within RatePlug's MLS footprint, there's one better way to leverage those connections. This can be done by showing agents a glimpse into their selling potential by leveraging RatePlug's homebuyer technology that their MLS provides for them.
Author
Company
RatePlug - Mortgage Marketing Platform
Logo