CHICAGO IL. DEC. 6, 2016 RatePlug LLC, announced the deployment of a powerful new capability that proactively identifies property listings that qualify for special financing such as FHA, VA, and USDA, within the Midwest Real Estate Data LLC (MRED) MLS. When special financing is available to buyers, reduced down payment and credit requirements are often available.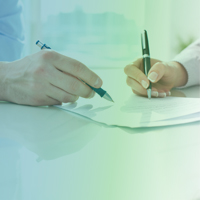 More than 15,000 MRED members are already using RatePlug to simplify home buying for their clients by connecting agents, home buyers, and financing, at the property search stage. When agents and lenders connect with RatePlug, the result is the 4 bedroom 2.5 bath home in a nice area isn't only $225,000. It's $1,375.87 per month including principal, interest, taxes, and HOA. This expanded agent dashboard capability further leverages the RatePlug technology that MRED has deployed including added FHA eligibility indicators to all condos and townhomes in MRED's connectMLS search. RatePlug's agent dashboard provides MRED agents an alert when a listed property is approved, conditionally approved, or not approved for FHA, VA, and USDA, programs.
"RatePlug's agent dashboard displays real-time housing payment information within MLS property listings. With the addition of special finance indicators, the value of RatePlug enhances real estate professionals and homebuyers' ability to search for properties based on affordability. Look for this game-changing capability to be rolled out in additional markets throughout 2017," said Brad Springer RatePlug CEO.
About RatePlug
RatePlug is an award winning SaaS technology company that connects real estate agents, lenders, and homebuyers, to simplify the property selection process by providing property specific affordability calculations. With more than 180,000 real estate agents and loan originators, in 57 major US markets, for 2016, RatePlug has enhanced more than 46 million property listings with affordability information. Agents and loan originators have closed more transactions and closed them an average of 15% faster when using RatePlug?s powerful SaaS technology. For more information, please visit rateplug.com
About MRED
Midwest Real Estate Data (MRED) is the real estate data aggregator and distributor providing the Chicagoland multiple listing service (MLS) to nearly 40,000 brokers and appraisers and 8,000 offices. MRED serves Chicago and the surrounding "collar" counties and provides property information encompassing northern Illinois, southern Wisconsin, and northwest Indiana. MRED delivers over twenty products and services to its customers, complementing connectMLS (TM), the top-rated MLS system in the country for two years running according to the WAV Group MLS Technology Survey. MRED is the 2013 Inman News Most Innovative MLS/Real Estate Trade Association, and for four consecutive years, the MRED Help Desk has been identified as one of the best small business centers in the United States and Canada by BenchmarkPortal. For more information, please visit MREDLLC.com.