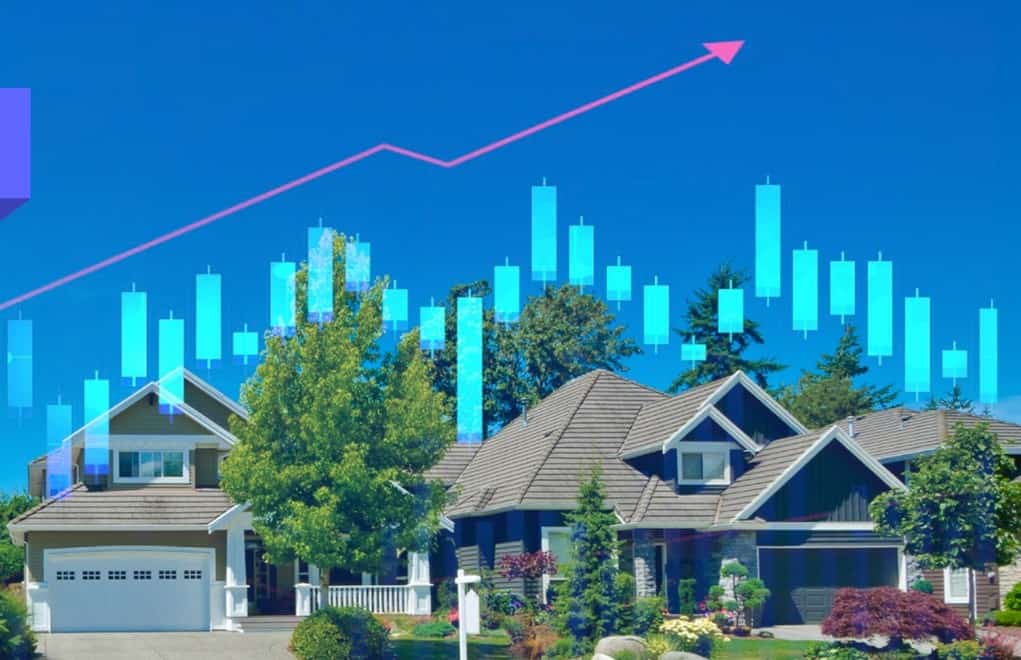 It seems like the cost of just about everything is going up. Gas, groceries, even blue checkmarks next to your social media profile! How is this affecting the real estate market?
If you are thinking about dipping your toe into the turbulent waters of the home market, you can benefit from keeping an eye out for what lurks below the surface.
How does the Home Inventory look?
Inventory has been consistently low lately. That means there are more buyers beating the bushes than homes for sale. But recent studies indicate that Inventory has thankfully begun to trend upward over the past year with the largest jump happening around the holidays of 2022. Not quite back to the pre-pandemic levels but moving in a favorable direction.
For buyers, low inventory means you need to be ready to react quickly as listings will go to contract quicker than you can say "I'll take it"! Days on market levels are still several weeks lower than when we entered the 2020's.
A serious buyer needs to prioritize what is most important to them in order to have a shot at landing that new dream home before someone beats them to the punch. Focus on the "must haves" instead of the things you can easily address later such as upgrades. Never overbuy by purchasing the most expensive home in the area.
Increase the search area you are focusing on. You might find a diamond in the rough if you just have an open mind to listen to a good agents advice, or to simply look at what else is available a little further out.
If you really want to be in a good position to move quickly on a home, make sure you have a good handle on the financing you will need. Don't waste your time with a pre-qualification, go for the more robust pre-approval that will give you a leg up when you go to make an offer.
Inventory affects the seller too. Less listings to compete with can reap rewards in the form of multiple offers and give you the luxury of being patient. You might also want to make sure you have YOUR next residence lined up as well before you accept any offers. You will be on the other side of the buy sell coin feeling the pain that your buyers are feeling with the low inventory.
Interest Rates Are Not Helping
Due to the economy and fears of inflation, the Fed has wielded their power to combat this fragility in the market by raising interest rates repeatedly. Since 2021, when they were at historic lows, rates have gone up like a Chinese spy…I mean weather…balloon. These higher interest rates translate to higher mortgage payments, so this makes the need for a pre-approval even more timely.
Higher interest rates for Sellers means more buyers being hyper focused on their potential mortgage payment so this could push some buyers off the playing field for a while. But take solace in knowing that your listing is still a commodity for serious buyers.
Home Values Remain Strong
The talk of plummeting home values has remained just talk at this point. Home prices remain strong, and actually increased in Q4th of 2022 compared to the previous year. While prices are still growing, that rate of growth IS slowing down and the rest of 2023 will likely continue to see that continue to cool off but strong buyer demand and low inventory will keep the pace of decline slow.
Buyers really need to have a handle on what they can afford and stay disciplined when it comes to sticking with a budget. Knowing there are other buyers salivating over the house you have your eye on might cause you to bend your rules just to beat to beat them to the punch. Stay strong and you will be happy when you aren't writing a check each month that causes indigestion.
To remain ulcer free, follow these simple guidelines; 1) keep your total housing payment around 25% of your net monthly income, 2) make as big of a down payment that you are comfortable doing to avoid extra fees such as PMI, 3) shop for the best mortgage product you can find that fits your needs. There are some great niche products available, you just need to ask.
Happy Hunting
Buying or selling a property can be a daunting task. One that requires research, time commitment and tenacity. Whether this is the first of many real estate transactions, or your forever home, As long as you are patient and understand what you need to be cognizant of during the process, the rewards can be life changing.
RatePlug is made available to real estate agents through their local MLS as a benefit of their membership.  Local mortgage loan officers wishing to partner with their Agents enroll in RatePlug and can then partner with multiple Agents in the market. MLS organizations, lenders, real estate brokerages and agents interested in RatePlug can learn more at www.RatePlug.com or call toll-free 1-877-710-0808.