To maximize the value of your NMLS login, get more mortgage leads
If you are a mortgage originator trying to grow your business and the usual suspects (Google ads, networking, postcards, radio advertising, Zillow, Facebook and SEO) aren't working, you are not alone.
If you are reading this, chances are good you aren't generating enough mortgage leads to keep your loan officers booked and busy throughout the day and you are wasting the benefits of your NMLS login.
Whether you are a small shop or a big shop, the 800 lb. market gorillas are squeezing the life out of your mortgage lead generationbudgets.
LowerMyBills, LendingTree and Quicken Loans – all these companies have gazillion dollar budgets and don't blink when it comes to outspending you for mortgage leads.
With so much noise, and such big competitor mortgage marketing budgets, how do you stand apart?
•How do you compete with the giants?
•How do you maximize your NMLS login?
•How do you improve mortgage lead generation?
Even if you are doing the right things – attending networking meetings, talking to real estate agents, updating Facebook hourly – it is hard to translate this activity into mortgage leads.
So what is left? Cold calling? Really? Most people we know would rather mop floors than spend time making 100 calls per day with the possibility of only one or two actual conversations.
You are better than the mortgage mills on service and price
In your heart of hearts, you know your rates, service, turn-around and return times are way better than the giant mortgage sweatshops and cubicle farms. You make every NMLS login worth it because you know your products and rates will save homebuyers many thousands of dollars over the life of their mortgages. But when you are massively outspent by the mortgage mills, it's hard to get the message out there – where the right homebuyers will hear it.
So why is it so hard to get mortgage leads?
The reason is simple. You are talking to people that are not actively searching for a mortgage.
To understand this, it helps to step away from your NMLS login and into the shoes of the homebuyer.
Here's how buyers shop for a home.
•First, they visit Zillow or Trulia or Realtor.com to kick tires and eventually find a home they like. During this part of the search, emotions take the lead. Do they like the kitchen cabinets? The color of the paint? The neighborhood?
•Once they find a property they like, they call their agent.
•The agents send them to the MLS to look at the listing in greater detail.
•Then, if the buyer is still interested, the agent shows the home.
•If the buyer wants the home, then and only then do they look for financing.
In short, the home search starts out as an emotional search, and, once the agent is involved, it quickly transitions to a transactional search. Once you recognize this pattern, it becomes easier to transform your mortgage lead generation programs.
This is where the entire process is broken. In a perfectly logical world, the homebuyer would secure financing first THEN look for a home. Unfortunately, the world is not always logical. The typical homebuyer doesn't know they should look for a mortgage first.
When they do try to secure financing, they are faced with a giant scary online application that demands sensitive data. With all the identity theft out there, it's no wonder people are protective of their information. They know the minute they fill out a form, they will be hounded by telemarketers.
THIS IS WHY the real estate agent almost always gets the lead first. No one wants to fill out that scary form. Real estate agents are the front line and the most powerful asset in your mortgage lead generation engine. Step back for a second and ask yourself these questions…
•What if you could supercharge the value of your NMLS login?
•What if you could hack that process so your rates and products are visible when the buyer is looking at the MLS listing
•What if you could flip the middle finger at the giant mortgage mills and premiere Zillow advertisers?
•What if your small mortgage marketing budget could help you stand out, drive solid referrals and strengthen your relationships with your best source of mortgage leads – agents – even against the giant mortgage mill's multi-million dollar marketing budgets?
•What if you could get early access to active buyers do for your business?
•What would referrals from inside the MLS from your most trusted agents do for your transaction volume?
According to Realtor Magazine, 74 percent of home buyers consider the mortgage originators recommended by their agent. Countless other studies show the right mortgage lender recommendation can drastically improve borrower satisfaction.

How well do homebuyers fare when they are referred to a mortgage lender by their real estate agents?
According to research, much better than on their own. According to the National Borrower Satisfaction Index from consulting firm Stratmor Group, buyers who followed their agent's recommendation in picking a lender — roughly 19 percent of the sample of 10,000 or so borrowers — scored a "relatively high" and "very good" index score of 91.
Compare this to a score of 82 when borrowers chose their own lenders because of financial incentives. A score of 82 is considered "mediocre." Borrowers tend to be the most satisfied when the agent refers a lender that makes them feel "comfortable"—someone that engages the buyer early and makes them feel reassured throughout the entire home buying process.
Agent-referred mortgage lenders improve homebuyer satisfaction
Homebuyers with significant direction from their agent — 31 percent of the sample — reported a "very high" satisfaction rate of 95. According to Stratmor's team: "Good loan originators result in highly satisfied borrowers, who are also more likely to comment favorably on social media, thereby enhancing a lender's reputation, which attracts more borrowers."
The message is clear: if the agent is going to recommend a loan officer, it is because they know the originator will get the "deal done."
Advice to agents – Introduce mortgage lenders earlier

An early introduction matters. A study completed at the Keller Center for Research at Baylor University found that prospective home buyers often make emotional and ill-informed decisions about mortgage products once they have actively engaged in purchasing a home. The study says that the buyer is often overwhelmed by the home selection process, which leads to less attention to financing detail after a contract is signed and increases the likelihood of a future home delinquency.
In other words, the best mortgage leads are the people who just yesterday called their real estate agent and said: "it's time to start looking at homes" and then the agent said: "hang on, I'll send you a few MLS listings to review."
Those are the best mortgage leads. Those are the hot mortgage leads.Those are the Glengarry mortgage marketing leads – active homebuyers that JUST started looking. Those are the leads that make every NMLS login worth it.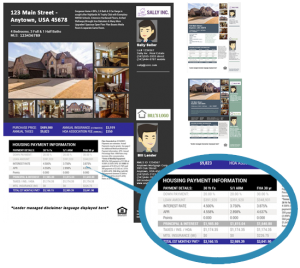 So how do you find the best mortgage leads? How do you get early access to active buyers? What mortgage marketing software will simplify this process?
We knew there had to a be an answer to that question. That's how RatePlug was born.
After a long career in the mortgage business, we saw how hard other loan originators were working to build relationships with real estate agents. Even before the internet boom, loan originators were investing thousands of dollars into simple HTML websites, then spending thousands more on mortgage marketing: postcards, ads, networking, direct mail, and more.
But that's where things break down.
More than 99% of the visitors you are paying for just visit your site then disappear without calling or requesting a meeting. They just vanish into thin air.
RatePlug fixes this broken process. RatePlug is a mortgage marketing software platform that started as a way to aggregate rates and products across multiple data feeds and has now transformed into the best way for agents and lenders to work together using the MLS (the best source of mortgage leads) to build stronger co-marketing and selling relationships.
After all, relationships with real estate agents are the lifeblood of your mortgage business. If you aren't building relationships with high volume real estate agents, you're just flushing money down the toilet. Agent co-marketing relationships make your NMLS login worth the investment.
If you want the best mortgage leads and a super-charged mortgage lead generation engine, you need a better way to connect with active buyers – the ones that have just started their search, that are working with a real estate agent you know and are looking at properties on the MLS.
This is what RatePlug does. When you connect with Agents on RatePlug, RatePlug publishes your rates and products to the agent's listing on the MLS. There are a ton of benefits for everyone involved but the short story – you get extremely qualified mortgage leads and you proactively provide the support your agents need for less than $39/mo.
$39/month is chump change compared to other marketing tactics that may or may not work
RatePlug – a mortgage marketing platform – is the best way to find the best mortgage leads by publishing your rates and products to the MLS through a formal and 100% RESPA compliant agent co-marketing process.
In fact, in 2016, RatePlug was used by 4.9 million home buyers and displayed on more than 115 million property report views. With the broadest direct MLS integrated reach in the industry, RatePlug is far more than a calculator, advertising app, or an open house flyer system – RatePlug helps lenders supercharge their opportunity engine and close more loans. Your agents love it, and they'll love you too.
With agent co-marketing, when you connect with your top agents using RatePlug, it's like putting a turbo-charger on your mortgage lead generation engine. Suddenly, with RatePlug, you're generating high quality mortgage leads – more than you ever thought you could generate. Even better, all this happens without changing how your existing marketing works.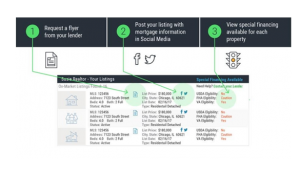 The heart of the RatePlug mortgage marketing software platform is a direct integration with more than 60 MLS networks – this gives you access to more than 700,000 real estate agents.
And, because you link your current rates and products to each property listing, your potential home buyers instantly see EXACTLY what the property will cost each month – including HOA, PITI and more. In other words, every MLS listing becomes a custom ad for you. AND, because custom pricing is included on every listing, they blow away the standard "one-size fits all" calculators used by Zillow and the other massive real estate sites.
With active agent co-marketing, your RatePlug enabled listings display your current products and rates in an interactive calculator that allows the homebuyer to model multiple scenarios and understand the total cost (including PITI) of owning the property.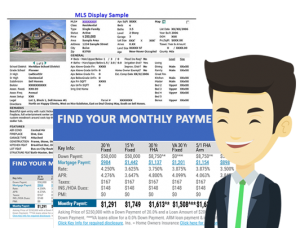 Buyers are better qualified because they understand the monthly cost to own. Agents benefit because RatePlug-enabled listings close 15% faster than listings that do not use RatePlug.
On that note, if you've been disappointed with the mortgage leads you are getting from the massive real estate sites, RatePlug is exactly what you need and what you've been missing in your mortgage marketing program.
RatePlug is easy to use – the sign-up is simple and most can be up and running in less than 15 minutes.
With RatePlug, it's like removing the giant 800 lb. gorilla that's been sitting in front of your marketing and slowing your commissions down. It might sound crazy, but that's what RatePlug is all about – reaching the best buyers and helping them take action!
RatePlug connects you with potential buyers – so you can do what you do best – support your agent, help them with their loan, and make money. And when you pick up the phone, these people are EXPECTING to hear from you, and they're HAPPY to talk to you.
That's right—no more playing phone tag with tire-kickers – every lead you receive from RatePlug enabled listings are generated by an 100% RESPA compliant agent referral.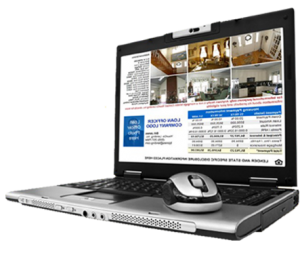 That means everyone is happy. The agent is happy because they trust you to get the deal done, you are happy because you get more mortgage leads and the homebuyer is happy because they get the house – without going thru the Big Mortgage Mill grinder to get the home they want.
Even better, you are getting exclusive mortgage leads and connecting with real human beings that are actively seeking a loan.
When you connect with your agents with RatePlug, you also get peace of mind, too, because you are protecting that relationship from other lenders. That means you effectively own a part of the agent's their marketing machine.
With RatePlug, you can pick and choose your agents. Continually upgrade your agents to focus on the top producers. If someone is tough to work with or not generating the right amount of referrals, replace them with someone better.
This changes the game for most of our lenders because RatePlug provides a co-marketing platform that actually WORKS.
With RatePlug, you get all this for just a fraction of what you'd pay in the past.
•Interactive custom rate calculators that showcase your special rates and products embedded in your real estate agents' MLS listings and open house flyers
•Access to more than 700000 high producing real estate agents
•Your loans and products added to more than 60 MLS networks
•Ongoing co-marketing compliance updates to protect you from violations
•Multiple open house flyer layouts with color choosers and complete co-branding included
All these benefits could easily cost you $400 or $500 per month, but with RatePlug, the cost is only $39 per month. More comprehensive plans are available but $39/month gets you everything you need to prove that RatePlug can drive solid mortgage leads for a fraction of the cost of other marketing tactics.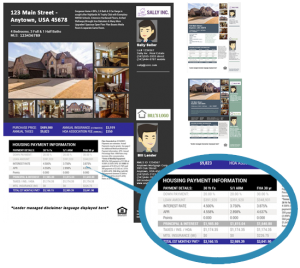 Maximize your NMLS login before you sign-up for RatePlug…
The last thing we want is for part time LOs with no marketing plan and no real estate agent relationships and no sales goals for the next 6 months to sign-up for RatePlug because they think it will make things easy – it won't! You still need to hustle and prove to your agents that you are their best choice.
On the other hand, if you have solid real estate relationships, don't mind hustling and want to grow your exposure and mortgage lead volume, our team will carefully review your account over the next six months free of charge. If you are sending out open house flyers, actively connecting with agents and using RatePlug as intended, you will grow your business.
If we see you using RatePlug poorly or find that RatePlug is not a good investment for you – or if we see that you are not taking advantage of RategPlug's powerful features, we'll let you know right away so you can invest your money in a way that makes sense for your business.
Seriously, for $39/mo, there is very little risk for you here. $37 is probably less than what you spend on Starbucks each month.
Even better, if you use RatePlug for 12 months and dedicate time to building relationships with top real estate agents, you will get more mortgage leads.